Rebekah Hernandez, founder, and designer of Rebekah Nicole Interiors is an emerging designer who is shaking up interiors in the Dallas/Fort Worth area. She has designed professionally for 5 years and counting. In her first year of business, she was recognized by Houzz for her outstanding service and customer experience. Rebekah loves bringing her client's visions to life and making sure she gets their design just right– She specializes in a holistic approach to providing fresh and individualistic designs for every client and was the winner of the honorary IDS Designer of the Year Award for Living Rooms under $30k.
Today, we chat with Rebekah about her beginning as an interior designer and what inspires her.
What would you say was your "I want to be a designer when I grow up" moment?
My earliest memory has to be when I was four years old. I had an old Macintosh computer that I recall playing a princess game where I would decorate each room in her castle. I would spend hours arranging furniture and selecting fabrics for the castle. I absolutely loved it. I also grew up in a creative household where my mom is an artist and my dad is a graphic designer by trade. I knew that I was going to be in the creative industry and interior design was my glass slipper.
I love that. How has your design developed since your princess game days?
I believe that creativity is a muscle that needs to be exercised in order for it to get better, so because I have the privilege to do this every day I feel as though each day is an opportunity to grow my knowledge, resources, ideas, and creative capacity. As far as style is concerned, I've always been a pioneer for contemporary, relaxed modern design.
Who or what inspires you to continue growing your creativity and setting new trends?
My clients inspire me– their personal stories, where they travel, and how they live and use their home is the foundation of each design from which I draw inspiration. I also draw inspiration from my travel, and through history, culture, nature, and biophilic design.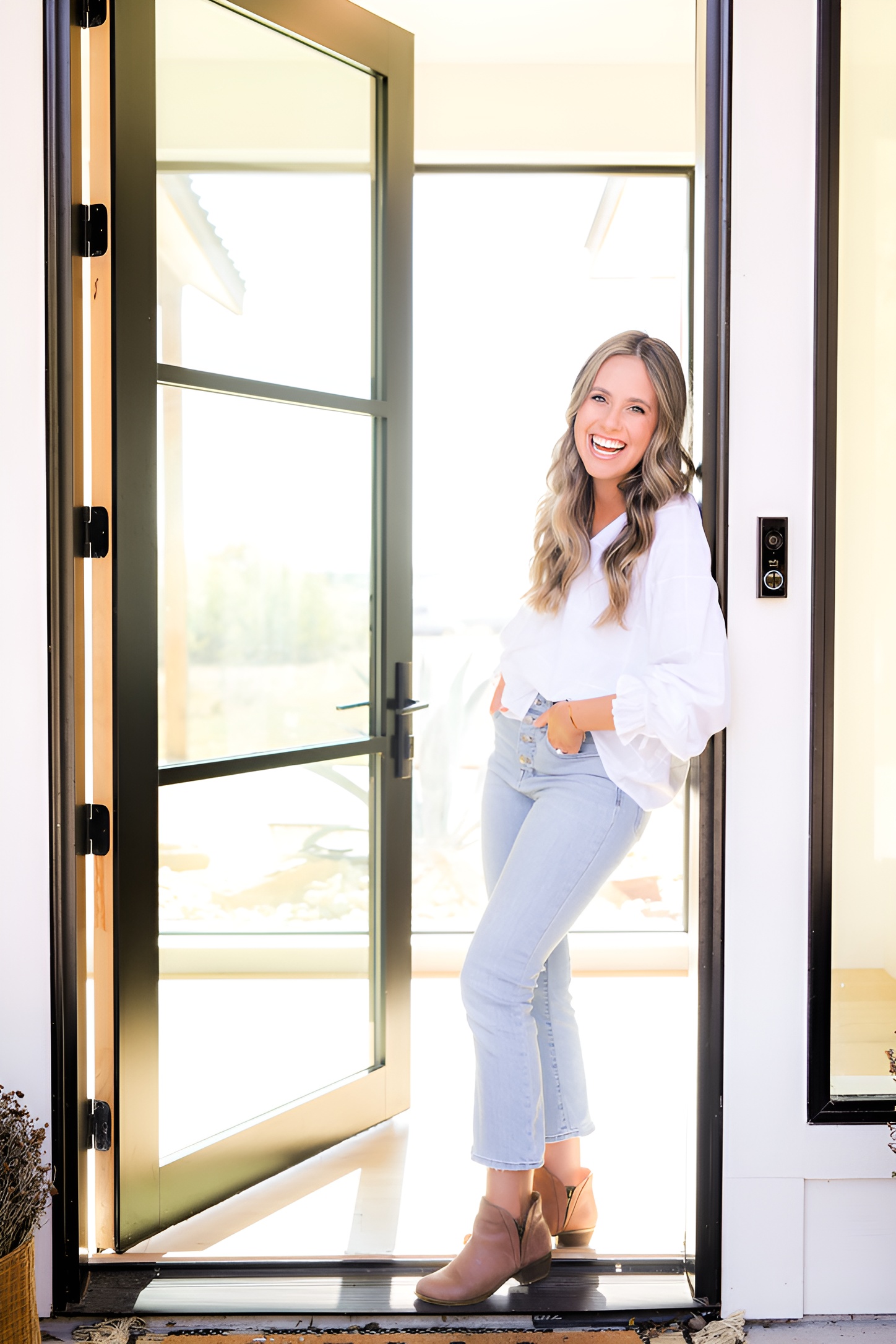 What would you say is your goal for each of your projects?
My goal for each project is to blow my clients away with my process and results. I know that I've done my job when I can improve the quality of life for my clients through design. I always aim to create spaces that bring them joy and make their lives more efficient and inspire them to be their most productive and relaxed self.
What's your favorite thing about being an interior designer?
Besides the flexibility of making my own schedule, I cannot imagine a life where I was not using my gifts to help others. That is so fulfilling and will always be the icing on the cake. I love what I do.
What excites you the most about 2023?
In 2022 I hired a business coach so I am excited to start implementing some new business practices which will translate into a memorable experience for my clients.
That's very exciting! As we conclude, what do you want people to know about Rebekah Nicole Interiors?
I'm rarely asked why I named my firm Rebekah Nicole Interiors, and it's not just because it's my name. I chose the name as a dedication to my late cousin, Nicole who passed away at the age of four after battling cancer. I was born after her passing and was given the name Rebekah Nicole in her honor. Her name is a reminder to simply live each day to its fullest and to persevere and go "one more mile" with everything I do. We're not always granted that opportunity. I'm motivated to live my life with a sense of gratitude, integrity, kindness, and perseverance, as Nicole did.
Click here to inquire about interior design services or send us a message below!