Homes are for enjoying and one of the best ways to enjoy your home is with a pet! If you feel like you've had to sacrifice your home's beauty in order to have a furry friend, think again!
Here are some tips for living with Man's Best Friend:
1. Use performance fabrics where you can! Opt for microsuede or polyester when choosing fabric, which can withstand your pet's claws and is easily cleaned. Try to steer clear from tweeds, silk, mohair, or velvets, which are a magnet for pet hair and easy to scratch.
2. Create a designated spot for your pet! Do your four-legged friends love to snooze in a warm, sunny corner? Give them their own piece of real estate and place their bed and toys in one area to keep them from being scattered around your home. Pro-tip: Use a basket to place toys in— they are hidden but easily accessible! We recommend soft baskets for shorter dogs and choosing a size appropriate for their breed.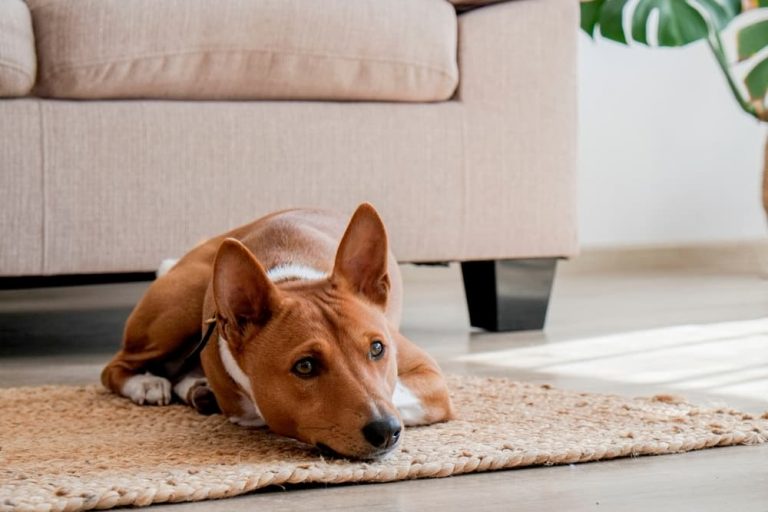 3. Choose your rug wisely! Rugs take a room to the next level and the good news is that you don't have to sacrifice if you have pets! Look for a rug that is easy to clean (hello, muddy paws!) with a low pile. A low pile rug will ensure that playing pets don't cause too much damage with their claws and teeth. Great materials to look for are polypropylene and polyester rugs. It's best to avoid shag and high-pile rugs as dirt and pet hair can be tough to get out and tasseled rugs, which probably look like a fun chew toy for Fido.
4. Decorate with pet-safe plants! No matter how well behaved your pet is, it's important to keep toxic plants away from your pets. Plants that are extremely toxic to pets include aloe vera, ivy, pothos, and lily. If those are some of your favorite plants, don't fret! Bloomscape has a wonderful list of pet safe indoor plants that will definitely liven up your space.
If you have pets and need help balancing beauty and function in your home, give us a call or click below, we'd love to help!