There's no doubt that the gallery wall has had its moment in recent years. They fill space, evoke sentiment and inspiration, and are a fabulous way to utilize color. But do you dare try one yourself? Here are tips from Bekah Hernandez, lead interior designer of the Dallas-based firm, Rebekah Nicole Interiors:
1. Whether you're going bold or keeping it neutral, make sure the colors used in the art overlap. Ensure that most of the artwork shares some similarities. This works best with color.
2. While the frames don't need to match, it does work well when the majority of the frames share the same color mat.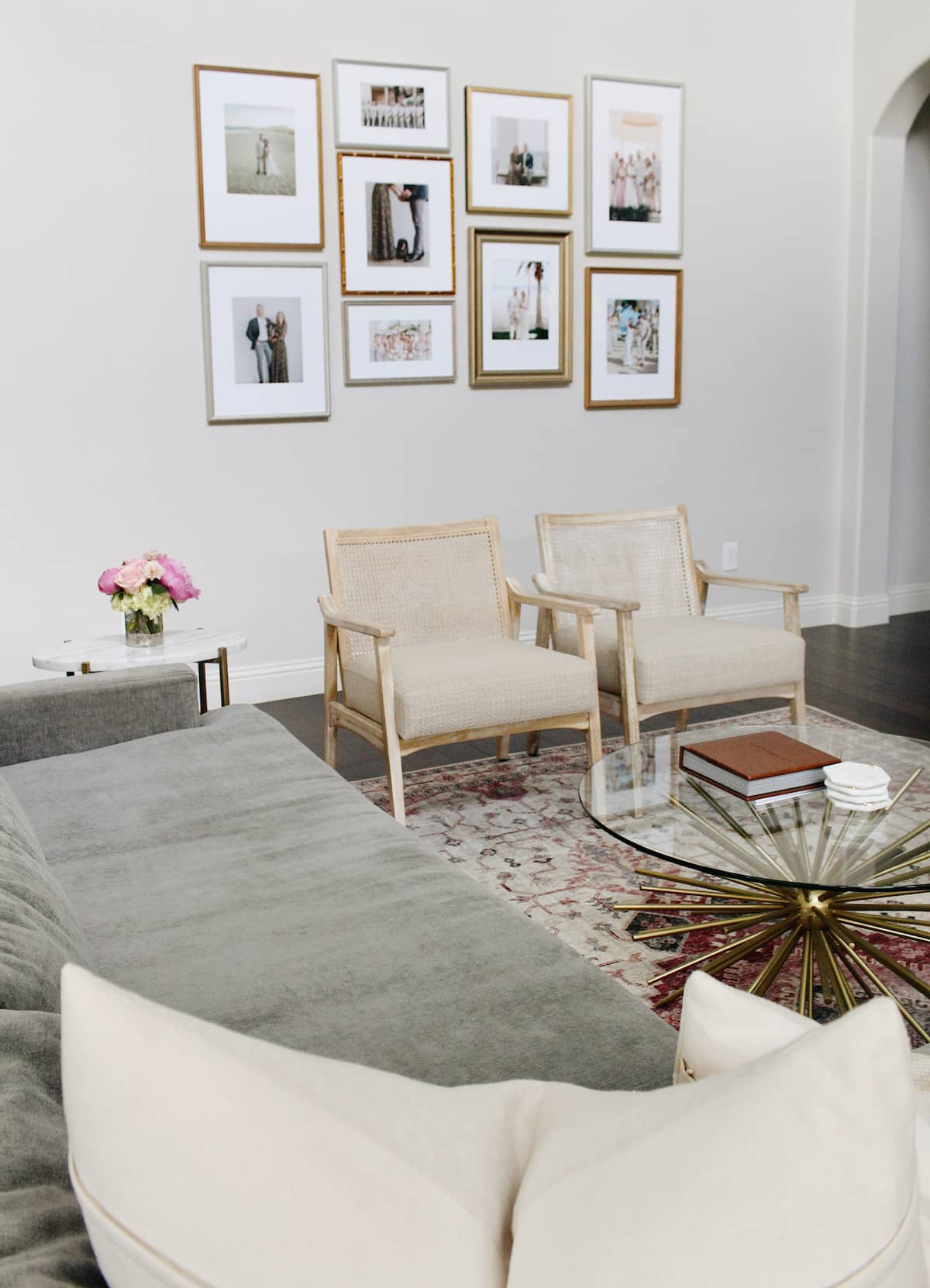 3. Don't be afraid to be eclectic and mix in items that are not art. During an initial walkthrough, the client was explaining where she got the names of her two new puppies, Jet and Ebony. The client mentioned that Jet and Ebony were magazines she grew up reading and they were a big part of her childhood. So the idea we had for her gallery wall was to find some vintage magazines with a few of her idols and frame them. She absolutely loved her gallery wall because it told a story, which leads to our next point…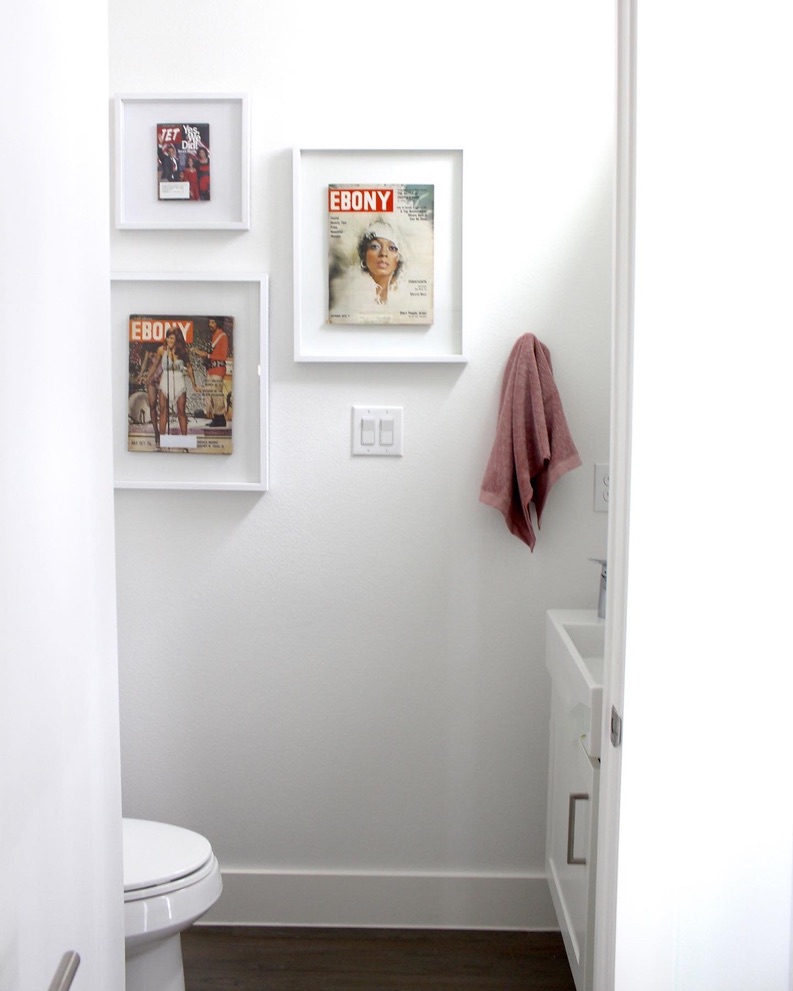 5. The best gallery walls tell a story. In Bekah's own home, she combines abstract art with pieces that are meaningful to her, such as her mom's original art, her grandpa's collectibles, gifts from friends and family, abstract art, and pieces from her own travels! This is a great way to spark conversations with guests, who love to hear the story behind each piece.
6. Ironically, the goal is imperfection! Take a breath and don't spend time measuring the right height on the wall or spacing between the frames. Lay it out on the floor and go! Pick it up and hang.
If you have an empty wall that is begging for a statement give us a call! Set aside your memorabilia and we'll take care of the details from inspiration to installation! We'll be happy to hand-select each frame and meticulously plan out your gallery wall.