Have you been dubbed host for the Fourth of July party… but you have no outdoor furniture?! 😱 We've got you (and your guests) covered!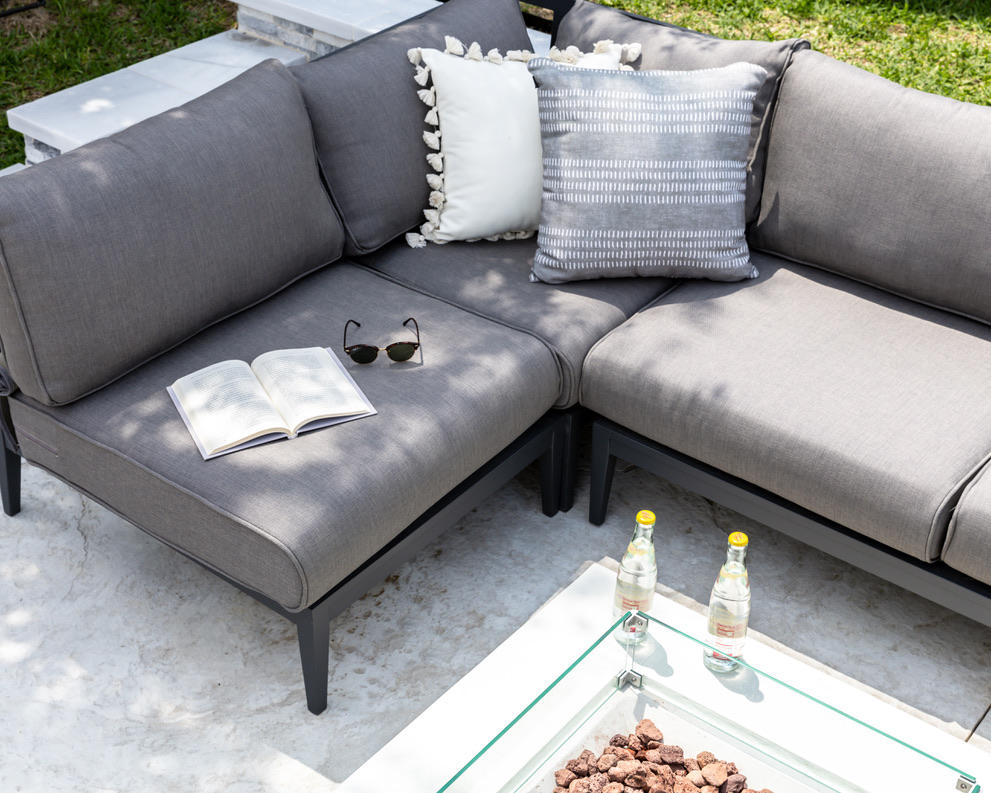 Check out this neutral outdoor furniture mood board that works for just about any size and style! This design features solid wood outdoor furniture with performance fabrics to last all season long. We paired this furniture with a concrete side table or charcoal woven coffee table and a geometric grey rug. This palette will work with just about any outdoor space and better yet, it's all in stock, so you'll get it just in time for your party! 😉
Don't go without furniture this summer! Enjoy your outdoor space and shop the selections here: Outdoor Lounge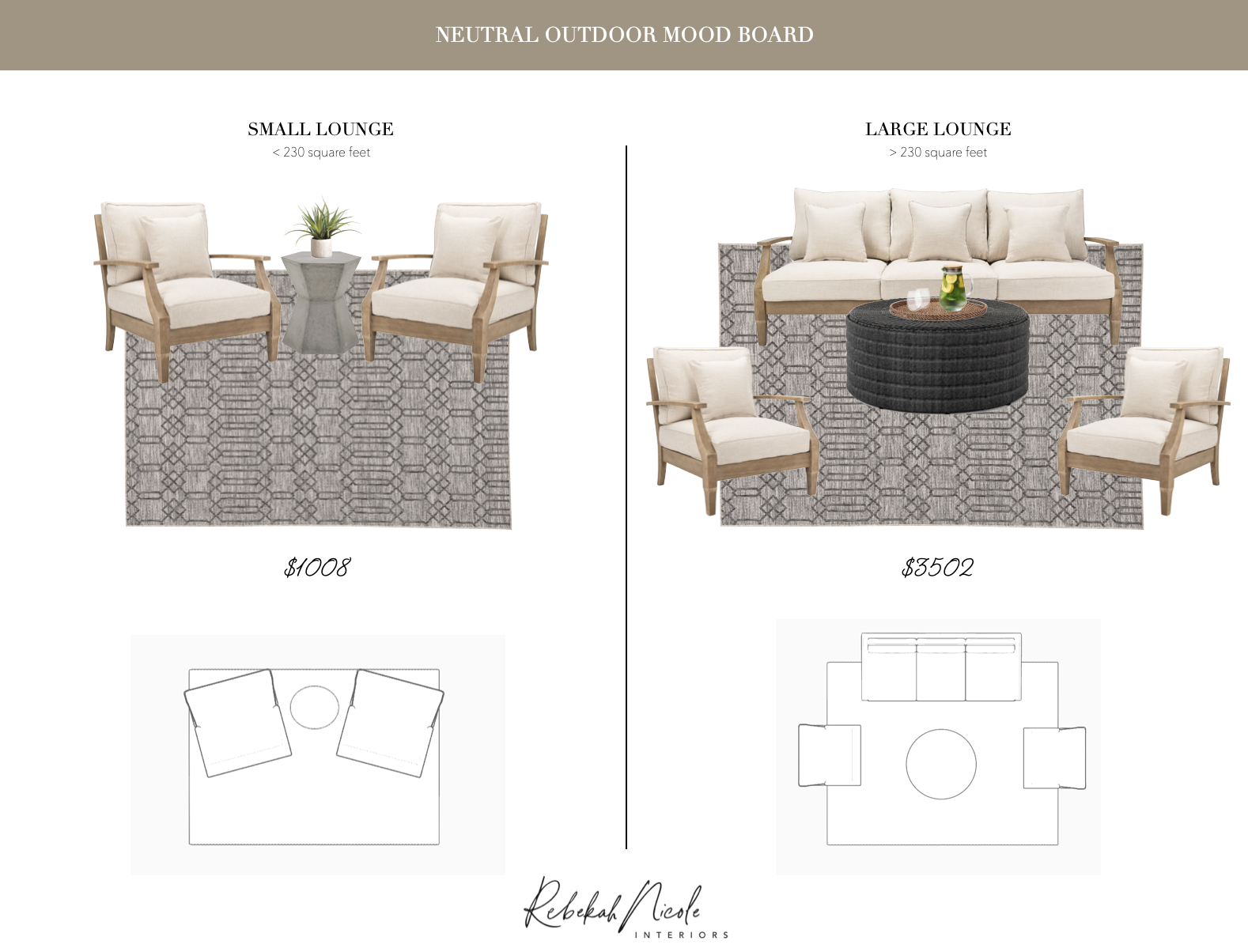 Need a few accessories? Check out our amazon must haves for outdoor activities! Amazon Favorites
Are you looking for a unique and personalized outdoor design for your home? Look no further! Our team offers a variety of services to fit your needs and budget, from concierge to budget-friendly options. Whether you're looking to create a cozy outdoor living area, a beautiful garden oasis, or a fun space for entertaining, we have the expertise to bring your ideas to life. Our goal is to make your outdoor space a place you can't wait to spend time in. Let us help you create a space that is uniquely yours. Contact us today to schedule a consultation and get started on your personalized outdoor design journey!