With the holidays coming up, you may be thinking about hosting your family and friends in your home. Whether you're a master at hosting or the idea of inviting others into your space stresses you out, it's important to plan ahead to make sure that everyone is comfortable.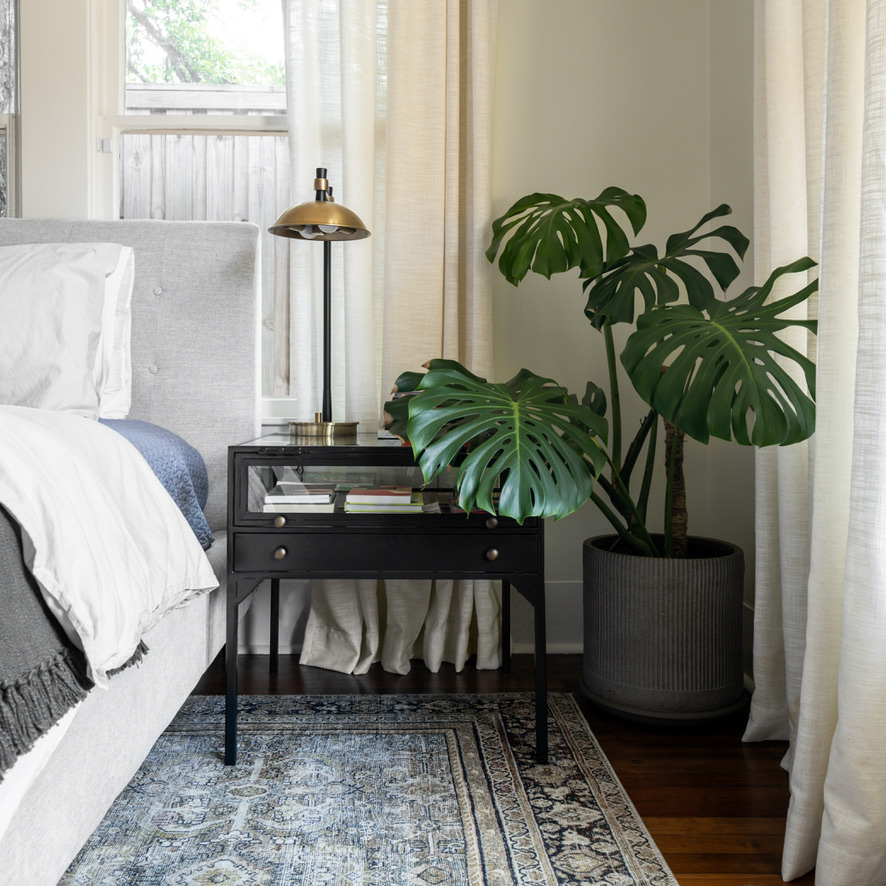 Here are some tips for preparing your guest room for holiday company:
Comfortable bedding: Ever been to a hotel where the sheets are so scratchy you consider packing up and leaving? Don't do the same to your guests. Invest in quality bedding with clean, fresh sheets and soft pillows. Add extra blankets to accommodate temperature preferences.
Create space: Make sure to remove anything that may prevent your guests from unpacking their belongings. Clear some drawers and create some space in the closet so they can put away their clothes. And don't forget a luggage rack! Having a collapsible luggage rack like this shows that you think ahead. Keeping the space clean for your guests and preventing them from bending over to access their belongings. Want the look but need to stay on a budget? Try this one from Target!
Wifi: Consider printing out your wifi network and password for quick access. Feel like too much work? We've got you covered. Print it out and place it on a dresser or nightstand in a pretty frame like this!
Bathroom amenities: Add a basket to your guest's bathroom with amenities such as towels, toilet paper, soap, and shampoo.
Accessibility: If you have elderly or disabled guests, ensure they have what they need to get around easily. We recommend placing a bench at the foot of the bed for a comfortable place to dress for the day!
Final touches: Consider adding flowers, a chocolate on the pillow, a gift box filled with local treats, bottled water, and a welcome note. Your guests will never forget it!
And lastly, enjoy each other of course! Happy holiday season from RNI 🦃